June 14, 2017
Designing for Users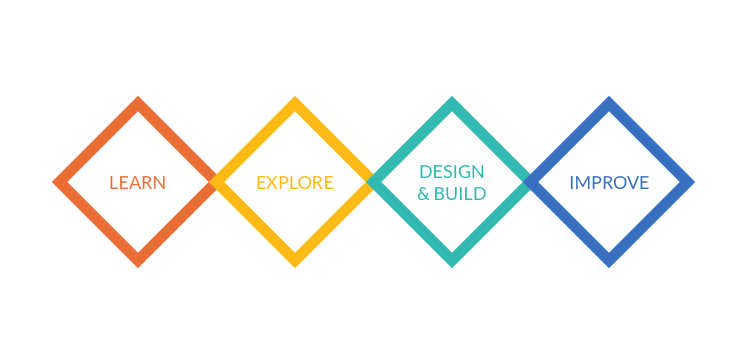 Building an app's important. Designing it is important-er.
There's a good chance I'm biased, but Sahara developers are brilliant. When they set their minds to developing a solution, they do it. Well. What's the secret for such success apps? Here's the truth: even the best solutions would fall flat without good design.
I'm not just talking about making things pretty and clean, even though those are important elements of good design. I'm talking about making sure whatever we build sincerely makes the user's life better and solves a real problem the user is facing.
We take quick, iterative approaches to find out what the user really needs. New products can be risky, but we manage the risk by testing and getting validation from end users. We recognize the importance of listening and empathizing with users, of exploring ideas and solutions, long before traditional 'design' begins. Honestly, we can build apps quickly - check out Mike Tingey's blog post App In 9 Hours to see just how quickly we can build something sick awesome - but if it doesn't meet the users' needs, it's pointless. So here's how we make sure that doesn't happen:
LEARN
We put in the extra elbow grease up front to gather and interpret important information. We make sure we understand the problem we need to solve before we jump into anything. Understanding the user perspective and business goals are vital to our process. We make sure that what we're building is desirable, technically feasible, and adds value.
EXPLORE
We explore solutions and bring in ideas from as many people as we can to form a working concept to build off of.
DESIGN & BUILD
Here's the part you've been waiting for. This is the part where we actually start making something visual. By periodically checking back with our clients, we make sure we're on the right track with what we're designing and building.
IMPROVE
No product will be perfect on the first try. We use the feedback we receive after the solution has been launched to optimize their experience.
We focus on our users as we build. Our designers do it, our developers do it, our managers and sales guys do it. We are all dedicated to delivering products that have real value in someone's life, and that involves keeping the end user in our sights through the entire process. We listen to them and maintain open, honest communication with our clients and users throughout the project lifetime. We're not afraid to pivot if that's what's best for our users. We're not afraid of what it takes to make the world a better place through technology.